Hi,
I use for a few weeks, a new HP Proliant microserv Gen8 1610t with 8 GB ECC Unbuffered DDR3 RAM (adding 4 GB), 4 4TB HDDs on embedded sata ports and a SSD 128GB for the OS + OMV 2.0
OMV 2.2.13 is installed since the beginning with 4x2TB and i had to migrate the 4x2TB Raid 5 array to 4X4TB raid 5 array, with help of this forum to run the right command.
My volume is about 50% of Maximum Capacity.
Now, i have a new project. Last week, i bought a HP Smart Array P410 card with 512Mb cache, it has 2 SAS ports, and with 2 cables "mini SAS to 4 Sata Ports", i can get 2x4 sata ports.
It supports Hotplug and is a good solution as i read.
I am going to use 1 port SAS and then with these cables,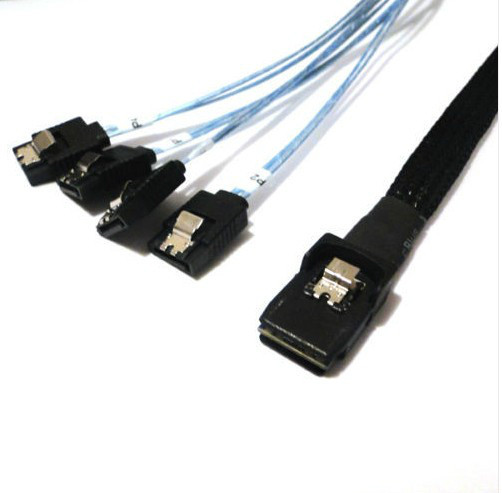 i want to bring a new array RAID 5.

this is my question


Before using this card, i 'm wondering, if i could keep all my datas on my 4 HDDS, on the previous volume, managed by OMV 2,
or if i need to "backup , then delete array, then unplug the HDDs, then put the new card, then connect the 4 HDDs" , and create a new Raid 5 Array ?
As it was previously a Software Raid, and in a few days, it will be a HW Raid, is it possible or not possible to do what i want ?
Or, is it more careful and safe to begin a new system after all datas backuped ?
new question: do i need to migrate OMV 2.2.13 to OMV 3.0 before ?
Thanks for you answer.