Hello to all, first a little introduction:
I have several dockers installed on OMV, and my goal is to access it from outside (internet) usingo only port 443 & 80 in the subfoldred way.
eg:
https://mydnsprovidet.com/OMV or http://mydnsprovidet.com/glances.
So I installed letsencrypt docker that have 2 good things, 1 a cert for my https://mydnsprovidet.com and 2 a reverse proxy that if configured in a proper way can solve my needs.
some previos info:
I have the next dockers / URL that need to acces:
1 - pihole : http://192.168.1.11:80 <- is in macvlan mode
2 - glances : http://omv.local:61208 or http://192.168.1.9:61208
3 - transmission : http://omv.local:9090/transmission/web or http://192.168.1.9:9090/transmission/web
4 - mldonkey : http://omv.local:4080 or http://192.168.1.9:4080
5 - hehimdall : http://omv.local:82 or http://192.168.1.9:82
and finally:
6 - OMV : http://omv.local or http://192.168.1.9 & https://omv.local or https://192.168.1.9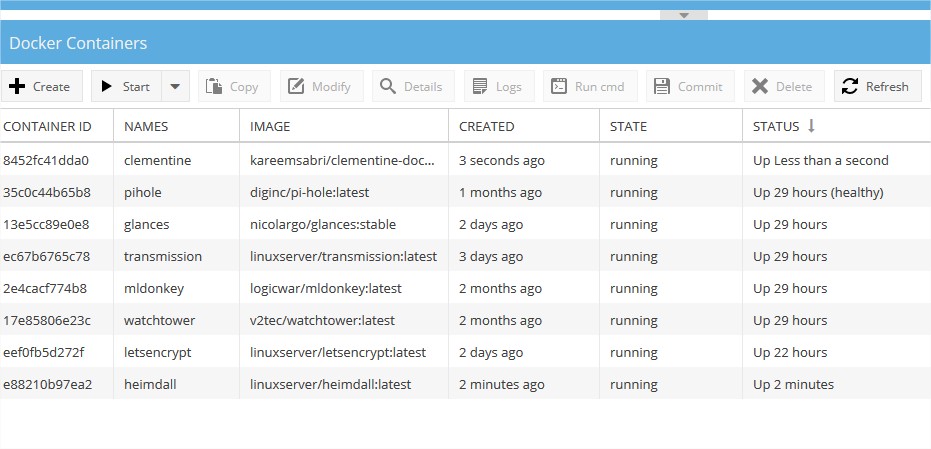 in Letsencrypt docker I sucessfully generate a htpasswd and I can reach to default server:

But I can/ access to subfolder /omv: