Hi everyone,
I'm trying to protect as many services as possible throught my VPN (nordVPN). The issue is that if I have the VPN enabled services like Plex won't work anymore.
So I found this container:
https://github.com/bubuntux/nordvpn
This is how i configured it: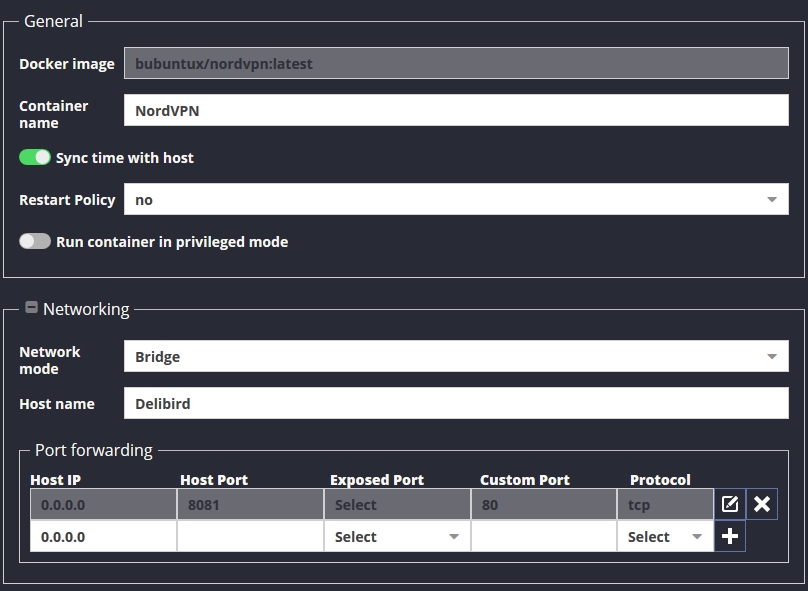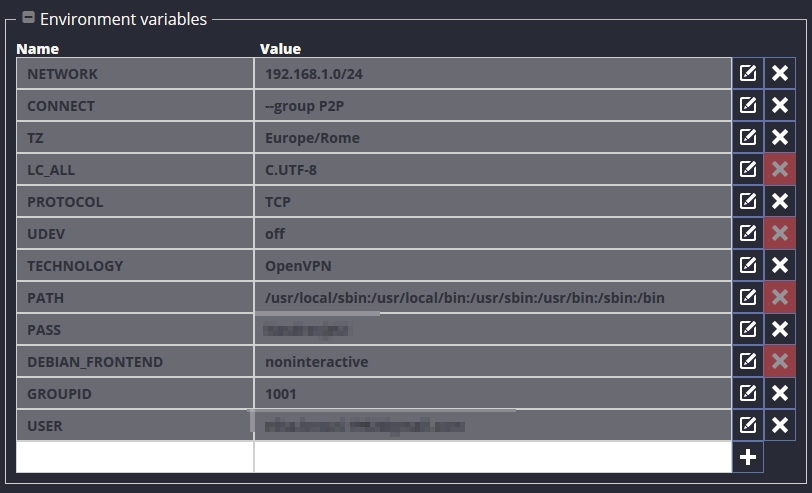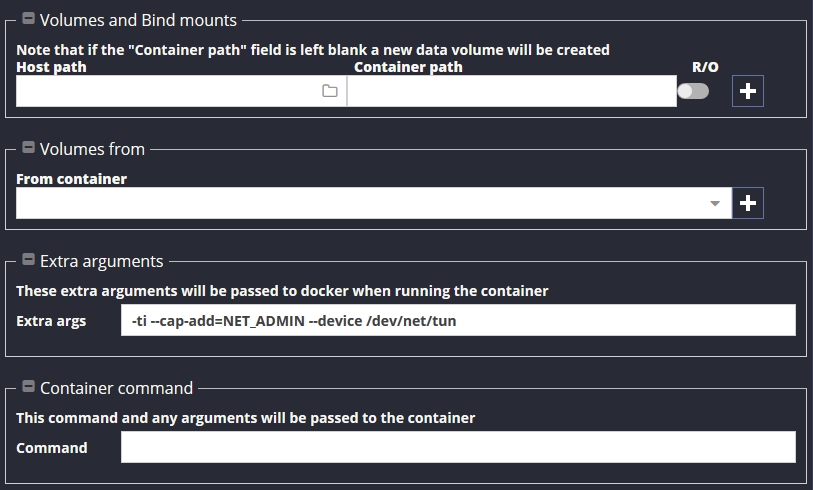 From the log it's corrected connected.
I then added in the Radarr container this command:
--net=container:vpn -d some/docker-containerBut if I use it I can reach radarr neither on it's normal port or the 8081.
I tried to add it as extra arguments but I recieved an error every time

What am I doing wrong?