Hi,
I'am new in OMV and Linux therefore I find someone who can halp me. I have issue with my disks. Installed OMV 5 on Raspberry PI 4 with 4GB ram and connected two 3,5" HDD's WD RED 3TB each with SATA cable JMicron Technology Corp. / JMicron USA Technology Corp. JMS567 SATA 6Gb/s bridge. My problem is when I open Disk page in WebGUI, I can see only one disk /dev/sdb but in terminal I see both.
It's weird but In S.M.A.R.T. / Devices page I can see /dev/sda but when I click on add button in S.M.A.R.T. / Scheduled tests I see /dev/sdb
In another thread, someone recomended set unique label not by label but by UUID. But I really don't know how do this. And what is the best way to set this. By UUID, PARTUUID etc..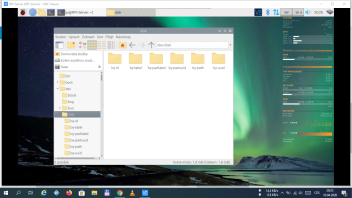 I think the best way will be probably by PARTUUID besause blkid show me same UUID for sda and sdb but I don't know how