Hi,
Need your advice. I installed Openmediavault and then PiHole via Portainer.
Openmediavault and PiHole is up and running.
Openmediavault port 81
pihole port 80
IP:192.168.1.5
I tried to change the LAN DNS for my Router Ubiquiti Dream Machine, but it seems not working, only one client is visible in Pi-Hole Gui.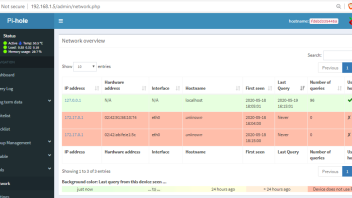 For my desktop PC (192.168.1.5), I manually assigned DNS to the IP of the Raspberry Pi.
UDM DNS settings: Networks - local network - LAN (my LAN network)
I added my log file. If you can, advise what I do wrong.