Not 100% sure if this should be posted here so apologies.
I've just performed a fresh install of OMV. I set the time zone, ran the update and installed anything that needed to be updated and rebooted afterwards just to be on the safe side.
Then I installed OMV-Extras.
When I try and install Docker I'm getting the following message: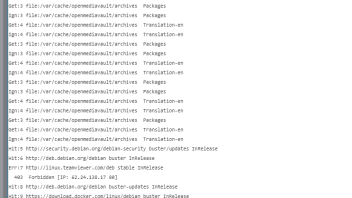 I have ran the apt clean option from the OMV-Extras settings tab but it didn't fix it.
Also, if I try and check for updates now I'm getting this message:
Does anyone have any ideas on how to fix this?