Hi, So after far to long i have manged to get Nextcloud installed on docker (OMV5/Raspbeery PI) and i think its working here is a screen grab of the WebGUI (just incase im wrong)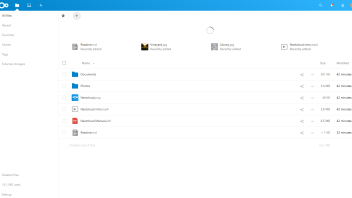 i have noticed the circule at the top keeps spining but nothing happens, anyway my main issue is im trying to mount and external drive so i do the following
Enable "External Storages" from App
Then using SSH i run these commands
sudo chown -R www-data:www-data /srv/dev-disk-by-label-Test
sudo chmod -R 0750 /srv/dev-disk-by-label-Test
Then back in next cloud i go to settings>external storage (bottom option)
as the folder details
click on the tick and then go back to main Nextcloud page, the mounted drive is not here?
i clic on External stroages (left side) and the drive/folder is there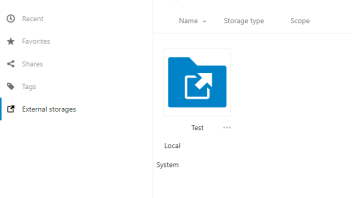 but when i click on it takes me back to the main page
What am i doing wrong? Can someone help please?