Hey everyone,
I wanted to build a NAS with OMV and some 4TB WD Red, but in my configuration manager they only show up as 2TB drives.
I rewrote the GPT tables on all of them, but still only 2TB
here is the output of fdisk -l
and this is shown in the GUI of OMV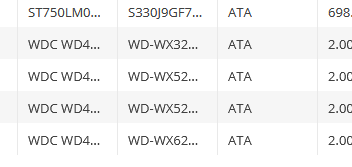 I tried looking for solutions but couldn't really find any useful information that worked.
Has anyone of you an idea?
Greetings
Synthron
Edit: I'm trying to run it on an Intel Server with XEON E5335 and 8GB RAM