Hi there, me again.
Well, docker exec -it nextcloud occ db:add-missing-indices worked like a charm - thank you. I am now all up-to-date with a nice green tick!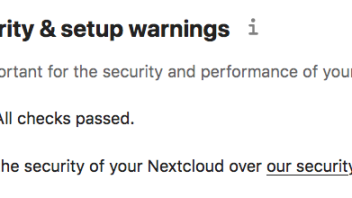 I don't see any extra information regarding the ___Host-Prefix error, but I don't care - I've got an A for security at the moment so there's plenty of time for me to look into fixing that to give me an A+
I want to say thank you again. The past weeks you have been so very patient with me, as has Agricola and others too on here. I have learned so much from our exchanges and I really do want to learn more. I would never have learned so much, so fast without your help so I want you to know that I do truly appreciate it.
People like you are a credit to this forum, you are helpful and non-judgemental and this makes people like me feel welcomed and unafraid to ask stupid questions.
Keep doing what you do.
All the best,
Nick.