Hello,
I installed OMV 5.5.22-1 today.
I have 4 disks:
500, 250, 250 for data
32GB for the system

The 250GB were used disks, so I went to filesystems and cleaned them:
forum.openmediavault.org/wsc/index.php?attachment/18302/
But when I try to create my mirror, I only see the 500GB disk: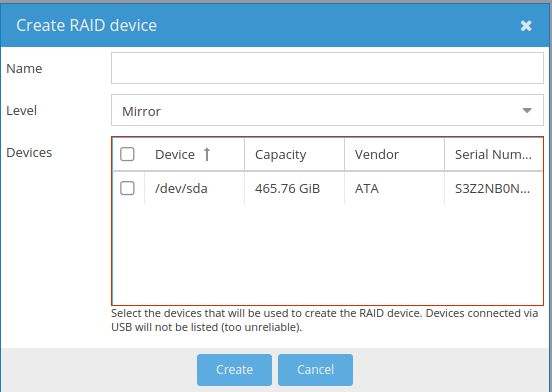 I rebooted after cleaning the filesystems, but issue is still there.
I can't see what I did wrong.
Thanks