Hello all,
I have a proxmox virtualization server on which I have an OMV vm
This vm no longer works due to a bad update in ssh
Not going to backup ...
I left an installation on a new vm

I got my raid 5 well with the info:

In the information on the raid it appears "Used Dev Size: 3906886144 (3725.90 GiB 4000.65 GB)", does that mean that my data is on it? Or am I wrong?

I do have my device in the filesystem, however, it is empty ...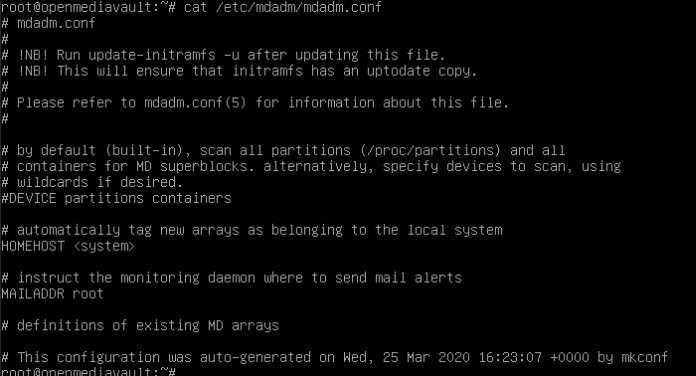 I am a little lost, and not being an expert in linux I hope that someone can help me