hello there

After copying a rsync script to user/local/bin
and set a schedule Job to run it at reboot /user/local/bin/rsync_downlads.sh
my OMV Box won't start anymore

This is what I get: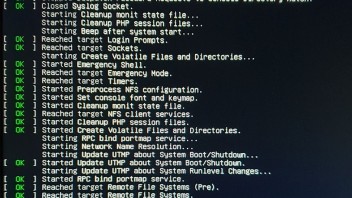 Does anyone know this problem?
It seems the system did not recognise my HDDa anymore??!
I testet the rsync command via SSH before, and it worked.
In emergency mode I deleted the script, but nothing happens

system won't be reachable via GUI.
How can I delete the schedule Job via SSH?
Any help?
Thank u