Hi,
I have a scheduled job under power management which isn't running. I've set the job to run at 11pm and put my NAS into standby. But this doesn't happen. The date and time shown under setting are correct, but come 11pm it does not go into standby. Any advice on what I might be doing wrong?
This is a fresh installation of 5.6.16-1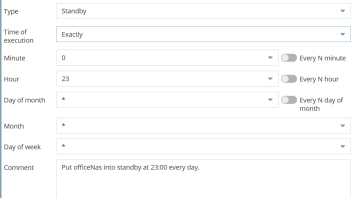 I had this running previously, but my OS was running on an SSD which failed. Thus, this is a fresh installation.