Hi again!
Project
After I succesfuly setup VPN with docke/containers, now I am trying to install the nextcloud. by following the instructions from BD tech blog.
Issue
At the last part of instalation, I got an issue with nextcloud-proxy connectivity because there is another application that is using the port 443.
I checked what is on this port and it is the nginx. I did try to edit the etc/nginx/sites-available/default and changed the ports but no changes. I killed the the process as well which it let me to cary on with the instalation but I could not get acccess to the subdomain and setup the nextcloud.
My thoughts now is to remove completely the nginx from the omv. I do not know if that is a good idea or not and how it will the affect the system.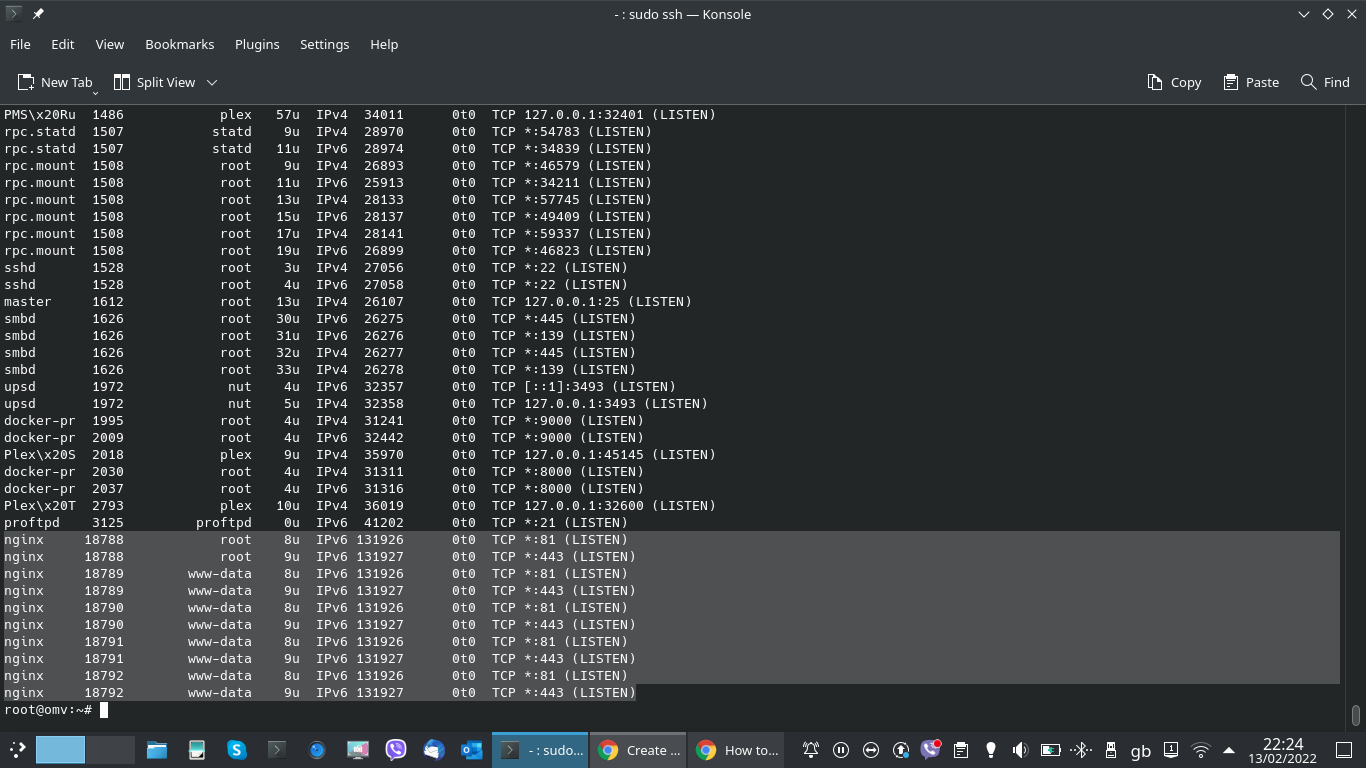 Any suggestions welcome as I can not find any clean solution for this anywhere.
Thank you!