Hello,

I just upgrade my OMV5 installation to OMV6 and I notice some translation issues here and there.
One of them is annoying because it is frequently displayed: the confirmation dialog: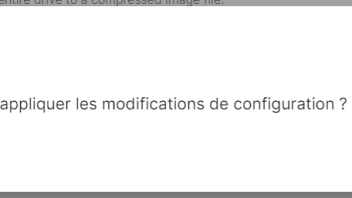 "Confirm" should be "Confirmer"https://github.com/openmediavault/openmediavault/blob/7d559b2a0580b12ca27d4bb6fcb8fbcf710efcf6/deb/openmediavault/usr/share/openmediavault/locale/fr_FR/openmediavault.po#L725
And No/Yes should be Non/Oui but is N°/Oui for a reason I can't understand.

Github ask to report any issue here first, so maybe there will be some steps to perform in order to double check that everything is correct.
I tried to switch to English then back to French, but it does not help.

Thanks.