I set up my NAS with mergerFS & SnapRAID in the following way:
3 data drives (2 + 2 + 3 GB = 7GB mergerFS pool - initially w "existing path - mfs" & 400GB "min free space")
1 parity drive (16 GB)
I then started to move files onto the NAS. Unsurprisingly, it filled the 3rd drive 1st, but it did so all the way until only 399.69 GB were available (and the other drives were still empty) - and it stopped with an error message "drive full" on the Win10 system I was copying the files from.
After a bit of searching the forum, I changed my policy to "most free space" and continued to copy files ... et voila - drives 1 & 2 were now filling in tandem. - So far so good.
But now I have very different "fill levels":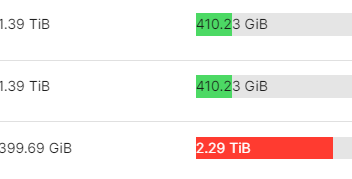 ... so I figured, I'd "balance the pool", but I get the following error (code 23) and nothing changes: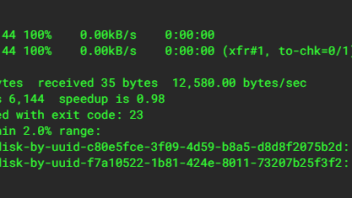 Looks to me it's only looking at the first two (already balanced) drives and concludes there is nothing to do ...
So I am wondering ...
have I somehow "locked in" the data (now on D3) by initially creating them with the epmfs policy?

(and is the only way to "rebalance" to recreate the data with the new policy?)

and/or am I doing something simple wrong (and I'm just not seeing it) with the balance?