I installed OMV6 from scratch and when I installed OMV extras I saw under System>omv-extras were sub menus such as portainer and docker. After installing snapraid, mergefs and other tools I need it no longer is in the menu as seen in the screenshot below.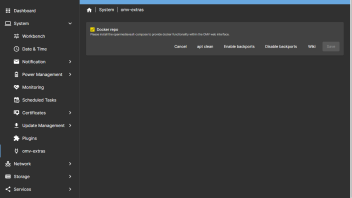 I have searched for answers or like issues on this forum but I have failed to find any.
Has anyone else encountered this issue?