Hi
I need some help for rebuilding my RAID1.
I ran OMV since many years, since a couple of weeks one HDD is unhealthy (S.M.A.R.T. values). So I bought an replacement disk.
Two days ago I had a very high CPU usage and many warnings according that. So I did a reboot of OMV without any investigations. After the reboot the RAID was disappeared.
What can I do to get the RAID back or rebuild it directly with my replacement disk?
That output is weird. I'm very sure, that my RAID was RAID1 with two devices.
I don't know why blkid doesn't schow /dev/sda. In the WebUI it is there: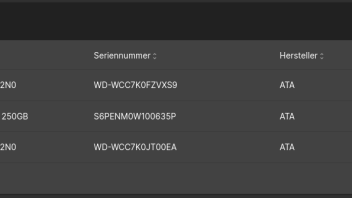 /dev/sda has some S.M.A.R.T. errors.