Hi,
here is a little HowTo for an alternative way-of-installation of OwnCloud 8.
What you need: OMV

.
The nginx and MySQL plugins have to be installed.
An internet connection.
Shared Folder for Owncloud
First you create shared folders
One folder for all your webservices nginx will use:

Then, a folder for owncloud (/www/owncloud):
www-data needs read/write access: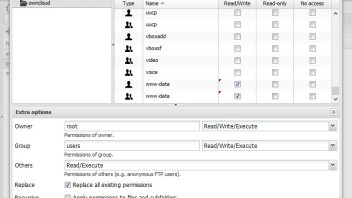 Configure nginx
Add a pool in nginx: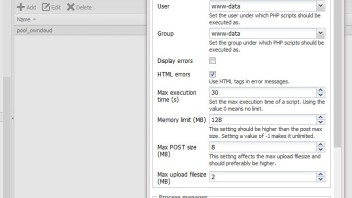 Configure the server: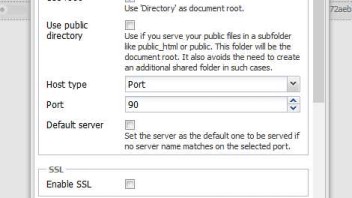 ...but do not use port 80; usually OMV runs on this port.
For testing purposes I used port 90.
Enter these lines in "Extra Options" (copied from owncloud.org)
Please do not asm ME, what these lines do. I just copied them

Select your shared folder: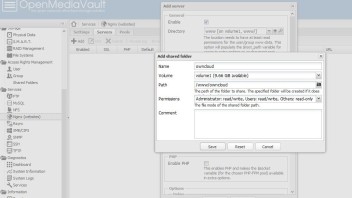 Enable nginx and the server.
Install OwnCloud
Download "setup-owncloud.php" from here:

Copy this file to your OwnCloud folder.
Then start the installer: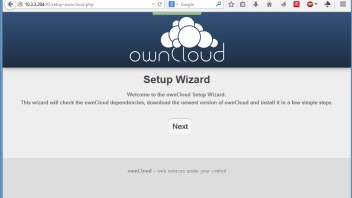 The installer will tell you, that curl and later that php-pd is not installed.
OK, install them:
apt-get install php5-curl
apt-get install php5-gd
Install in your OwnCloud root:

Configure your installation: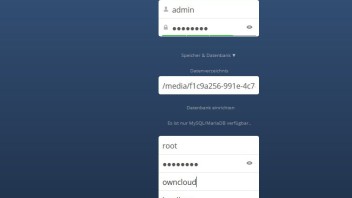 You're done.
Advantage: Easy installation
Disadvantage: OwnCloud-Users are not synced with OMV-Users. You have to create them manually.
IMPORTANT
Edit: to avoid confusion, I updated the picture nginx-configuration
Edit#2: If you install OC 8.1 and you run into some errors, have a look at this.
Edit#3: If you update to OC 8.2.2 and you run into some errors, have a look at this.
Edit#4: If you update to NC10/NC11 and encounter trouble with caldav/carddav have a look at this