Hello,
My network transfer speed goes down to 10Mb/s after a day and goes back no normal after restart. I am using 5.5.19-1, but it's an old problem.
Network transfer speed when buggy.
Network speed after restart.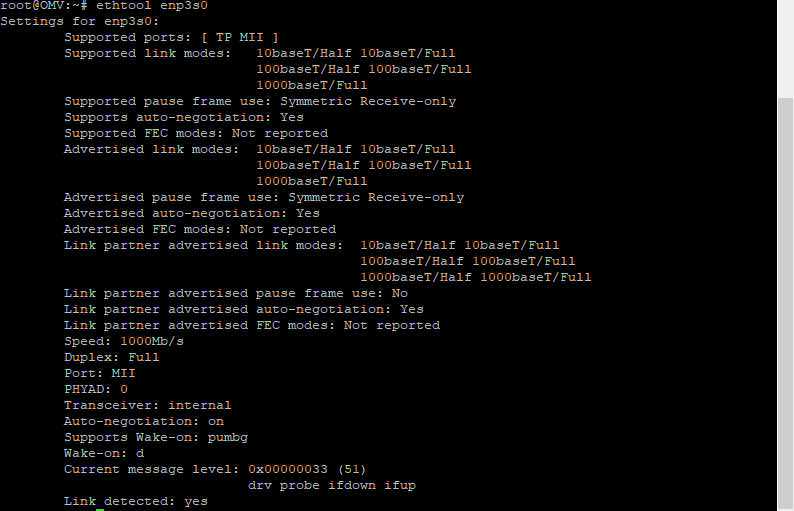 My LAN is working on Gigabit mode.
In the "slow state" the HDD (raid - mirror) to HDD transfer speed is 1.5-2Mb/s. Afrer restart the speed goes up to 35-40Mb/s.
My USB thumbdrive is much faster than OMV this is so annoying.
Thanks