Here we see KREEANNE's hardware laid out. The Wraith Prism chip cooler might seem like overkill for an Athlon II, but it will run near-silently. For better or for worse, its cute little light-show will be wasted. The motherboard was a bargain purchase even though the four sticks of mish-mash RAM it came with (totalling 6GB) didn't run. I subsequently installed two sticks of 4GB Patriot that I bought second-hand several years ago.
The F8 will be the side fan but the duct in this photo was subsequently replaced with a shorter unit. Arctic F8s and F12s run quietly at 7V (+12 for pos, +5 for neg). F12s move a surprising amount of air at this voltage, and the F8 moves just enough air to softly bathe the chip cooler with 'outside' air. At 5V, F9s are virtually inaudible and they will be moving just enough air to keep the spinners cool.
The new Samsung 850 EVO 120GB drive has been mounted onto a 'mongrel' mount for a big bay. this is because the tower case I bought second-hand in 2014 has only four HDD slidey-things.
Video comes courtesy of the Gigabyte GT 610. I've owned it since new and I am always thrilled to give an old piece of hardware a new job. The PATA DVD is one I bought, new, some years ago. This is its first job.
Here we see the fans, SSD boot, and IO plate installed. In the background, we see WALLABY (XP quad-core at 3.5GHz)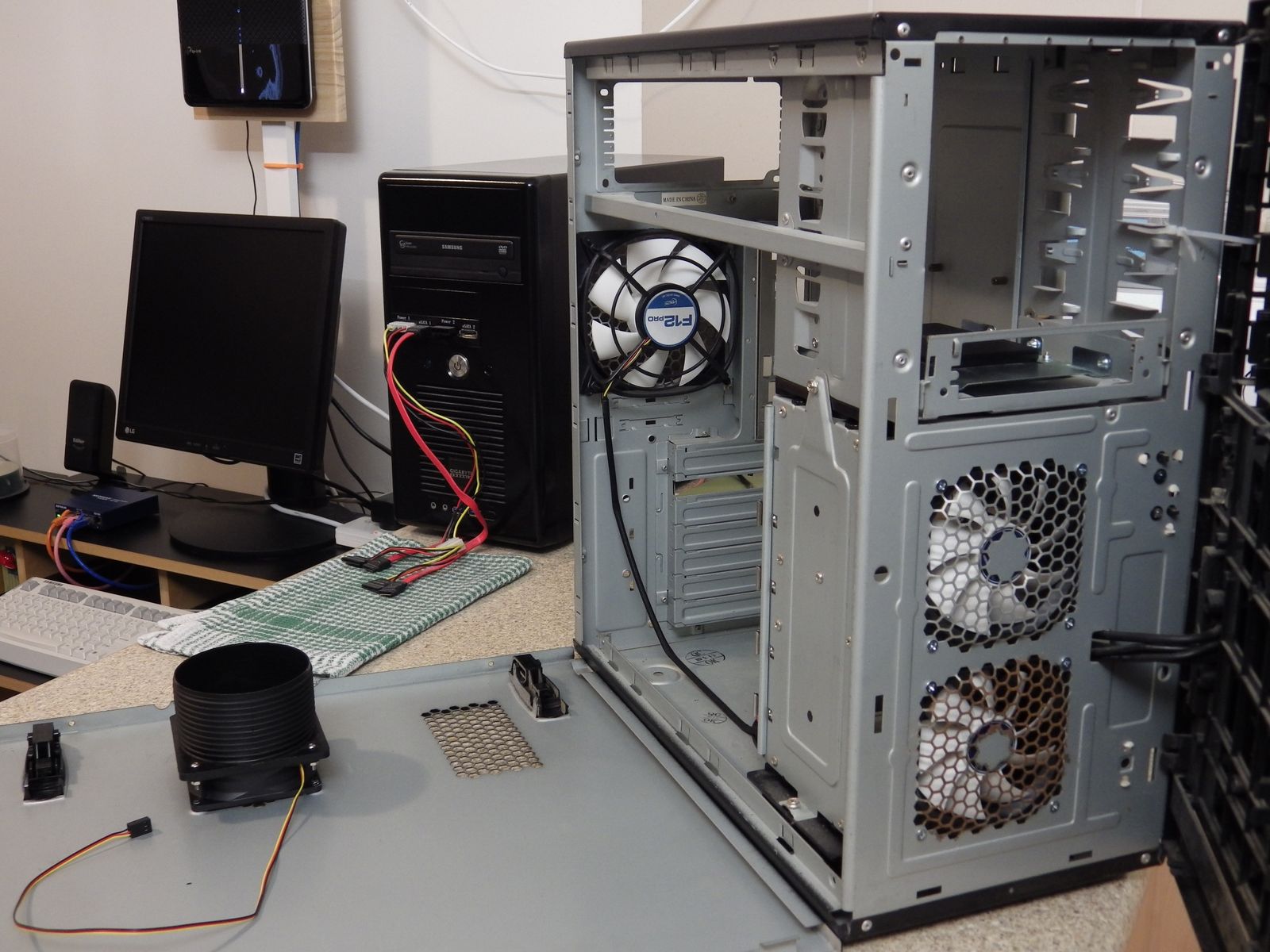 Here are the kids—ready for fitment. (And one spare.)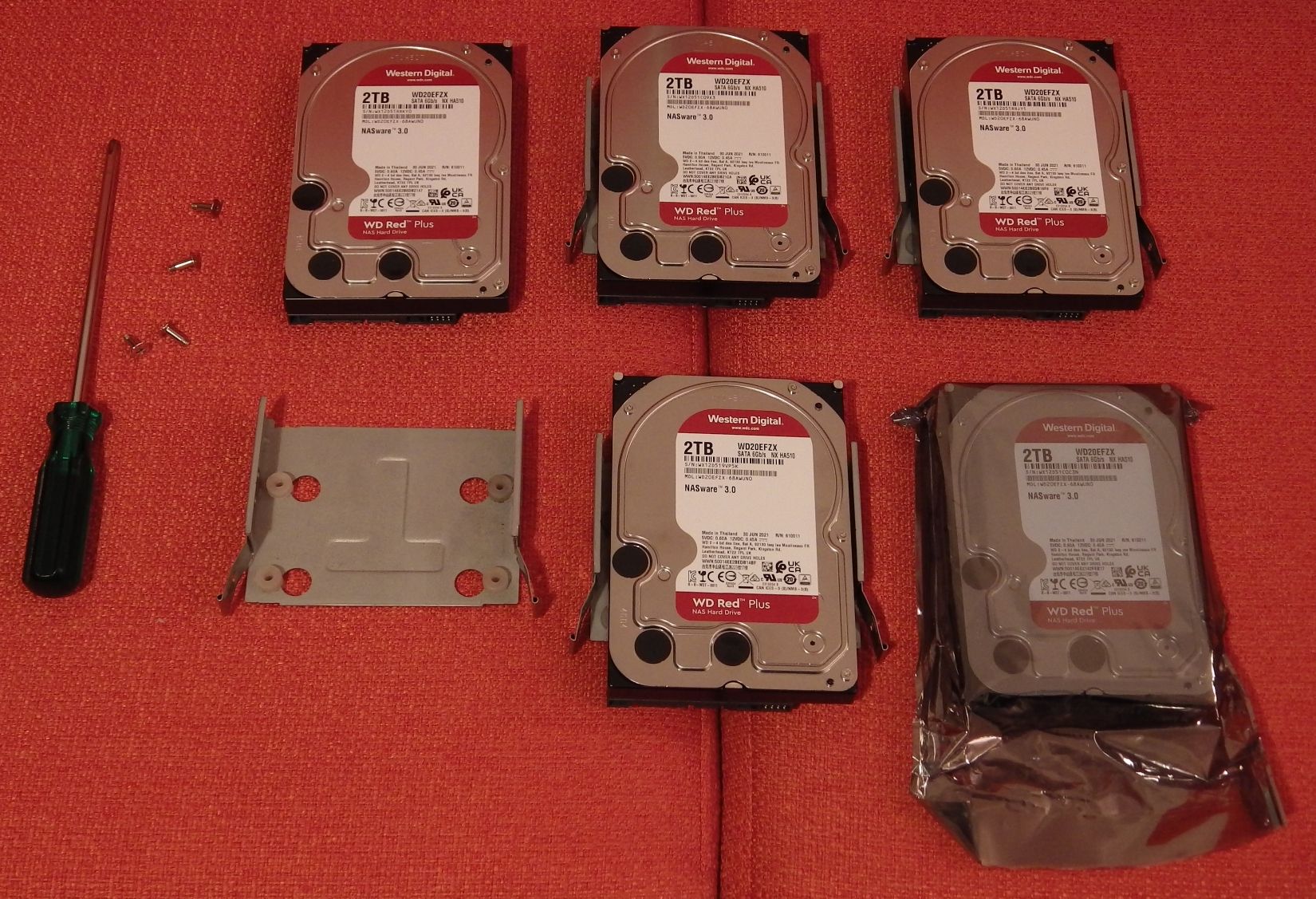 The excitement of logging in for the first time.
During the install, I had to leave the network cable unplugged until part-way through the DCHP configuration (as per Erwego's suggestion of February, 2020).
It's hardly Cable-Management-R-Us, but it's rock-solid. The uppermost spinner softly 'kisses' the chip cooler during slip-in and slip-out.
Using an empty Foxconn tower as a pedestal. Pleasingly, KREEANNE is no louder than a quiet desktop computer.
The view from KATHENA (Win-7 quad-core at 3.9GHz) as openmediavault creates the RAID10.