How do I delay the start of smartd service ?
Figured out the answer to this - just did sudo edit systemctl smartd.service and added the following -
But my /etc/smartd.conf still shows one of the drives as lvm and does not show any scheduled test for that drive (shown below). How to override this permanently ? I am assuming any change i make directly to this file will not survive an upgrade.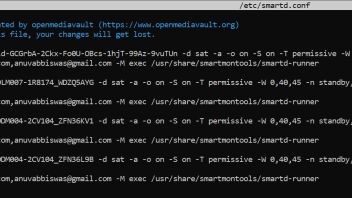 Any suggestion would be appreciated. TIA !!