Hi,
OMV is it reliable because:
I have this:
So I decide to test sda with command line:
I use smartctl offline on sda and I have this: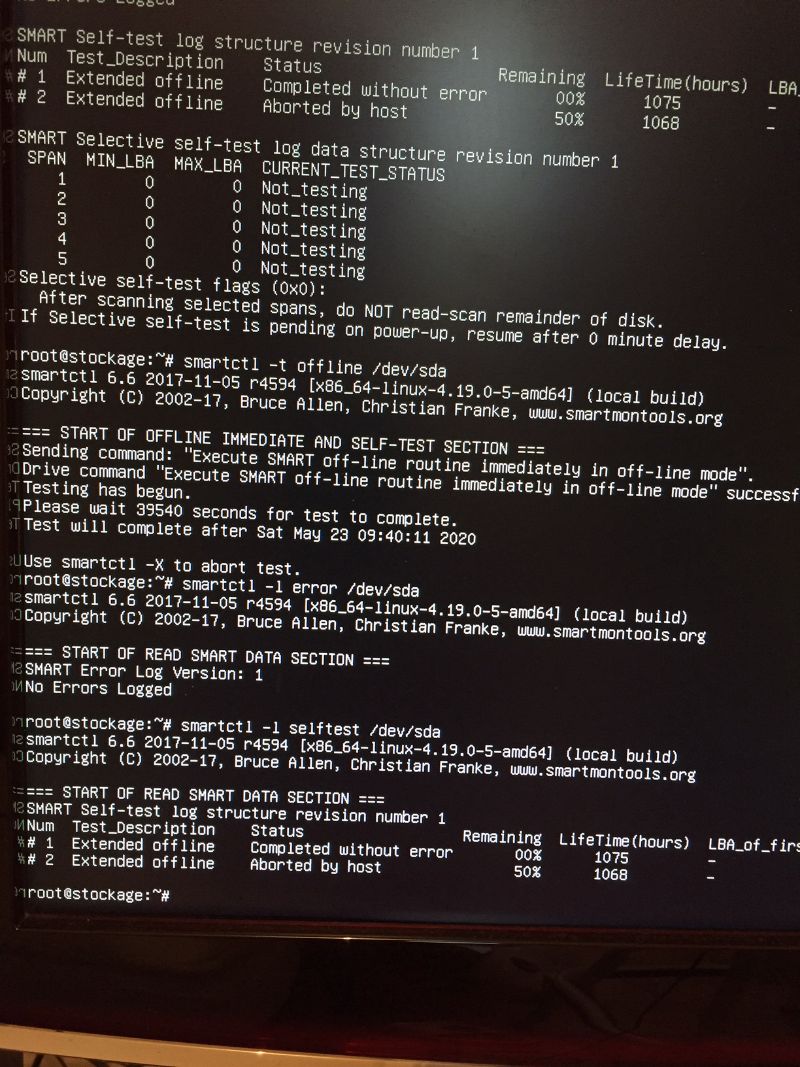 So Is it normal to have error with OMV and no errors logged with smartctl?
Too the probleme is before, OMV disabling sda because disk failure. So I change it with a new and I test the bad with hard disk sentinel and I have 0 errors!!
Yours feeling about it please?