Hello,
I would like to test ZFS whit my OMV, but I have some issue when I try to install the ZFS plugin.
In many subject in this forum, I saw : "enable the proxmox kernel, with the extra-plugin"
Ok, but when I try to activate "Extra repo" or then deactivate it I get the following message: "communication failure"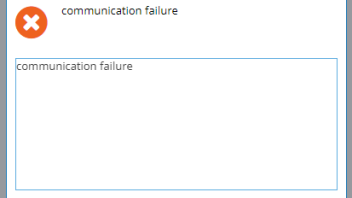 some information about my omv:
version 5.6.5 on armbian on board Helios64
uname -a : Linux helios64 5.10.21-rockchip64 #21.02.3 SMP PREEMPT Mon Mar 8 01:05:08 UTC 2021 aarch64 GNU/Linux
and I don't see anything in particular with journalctl -xe
(My pc and my nas are on the same swith)
I try to uninstall and install the plugin with wget -O - https://github.com/OpenMediaVault-Plugin-Developers/packages/raw/master/install | bash
(see HERE) but I have always the same issue

Thank you for your help
PS: It's related with OMV-Extra Impossible to install ?? I am not on rpi ...