Well, it seems that I got my hands on 2 of these puppies (1 by mistake from Amazon):
Pironman - SunFounder Mini PC Kit for Raspberry Pi — SunFounder Pironman documentation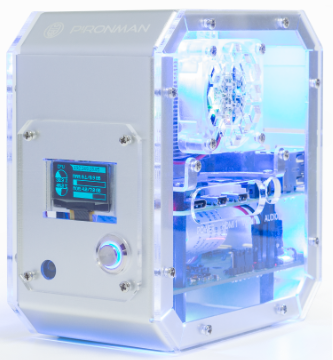 It requires a python3 script to be ran in order to use all the functions af the board.
The issue here is that it shows that depends on PIP which will break OMV.
If anyone can have a look on the github and give some pointers on how I can BLOCK the install of the PIP parts and if it will still be functional, would be great.
Although the install.py script has a --no-dependencies flag, I don't understand if it will prevent the PIP parts and still work or not.
From what I could understand, this is the part that forces PIP dependencies:
Of course this is what I can get from what I read but more pointers are greatly appreciated.
Just want to know the most of what can happen before I go for assembling.
Thank you