root@server:~# /usr/bin/fail2ban-client -x start
ERROR Found no accessible config files for 'fail2ban' under /etc/fail2ban
ERROR No section: 'Definition'
ERROR No section: 'Definition'
ERROR No section: 'Definition'
ERROR No section: 'Definition'
ERROR No section: 'Definition'
ERROR No section: 'Definition'
ERROR No section: 'Definition'
ERROR Found no accessible config files for 'filter.d/sshd-ddos' under /etc/fail2ban
ERROR No section: 'Definition'
ERROR No section: 'Definition'
ERROR Unable to read the filter
ERROR Errors in jail 'ssh-ddos'. Skipping...
Hi everybody *smiling
At first - my English is not so good and so i hope, you can understand me. My mother´s language is German.
I´ve posted my case here
I´m not so experienced with Linux. A longer time i had fear to do the upgrade procedure. But now OMV 5.x is out and i had fear, that there will be no more upgrade possibility from 3.x to 4.x in the nearest future and i´ll have to do a new installation.
So i dared now - but there were some issues i´ve posted @Technikaffe.de
Some issues i could solve with the friends over there - but some issues are actual:
If i open the GUI there is "Arrakis" v4.1.35-1 installed.
I had the "php-5" - issue and a lot of mails from my server every day was sent about that. I found, that "apt-get pure "php5*" should solve that.
"dpkg -l | grep php" now shows me:
Is that right so far?
2. problem..... services
Some of them are coloured red - but for instance NFS seems to be running well?!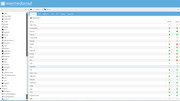 Could you help me with that?
3. problem .... Fail2Ban
If i try to activate any Jail-config - it is not possible ... for instance OMV-WebGUI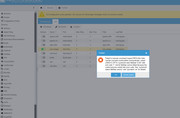 Details:

journalctl -u fail2ban -b