Hello all.
OMV 5 on x86-64 system.
I am using both openmediavault-autoshutdown and openmediavault-wakealarm plugins, but I would like to ask if configuring wakealarm in authoshutdown plugin would be redundant with configuring wakealarm in wakealarm plugin.
I have configured both now as it follows:
autoshutdown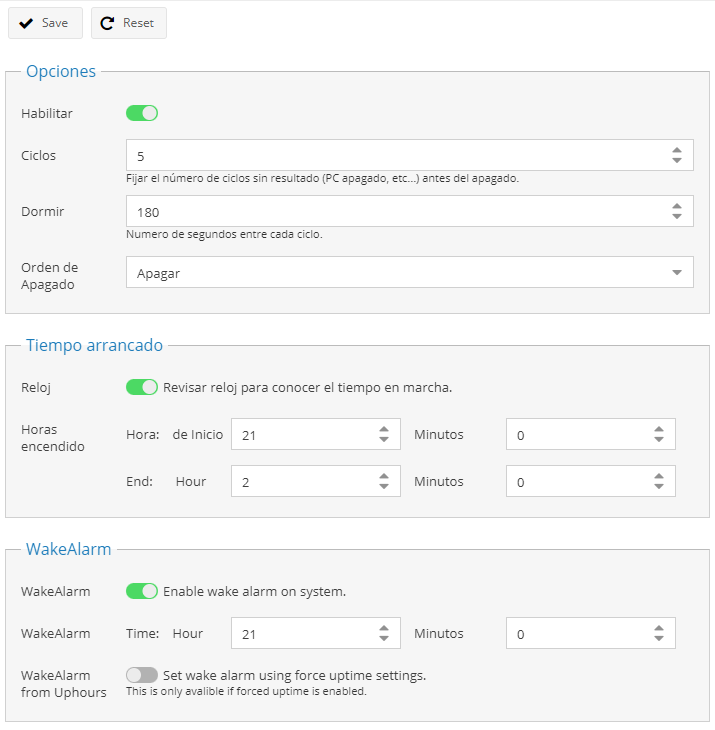 wakealarm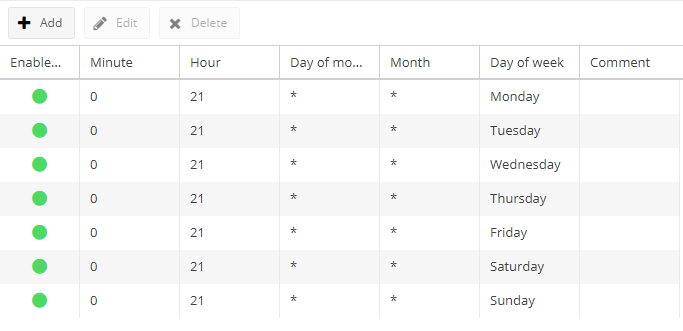 I am trying to set Friday/Saturday/Sunday to wake at a different hour, but at 21:00 it kicks in, and I guess it is because of the autoshutdown plugin.
In the screenshot it is 21:00 everyday on wakealarm plugin configuration, but I am trying different hours (22:00, 23:00...)
Is it wakealarm from autoshutdown plugin redundant? Should I disable that switch and configure the wakealarms on wakealarm plugin only?
Thanks in advance.