I would like to set up rsync jobs to backup my OMV to a remote QNAP which provides an rsync server. So far I have not succeeded in getting this to work. Mostly, there seem to be issues with the login to the remote server including the need to connect via SSH (which does not appear to be clearly documented).
Supposing that the rsync account on the QNAP (192.168.2.80) is called rsync and the password is *****, what is wrong with the set up below? I had to create a privileged SSH login on the QNAP to get this far, but I still have no luck. Why is it asking for a publickey?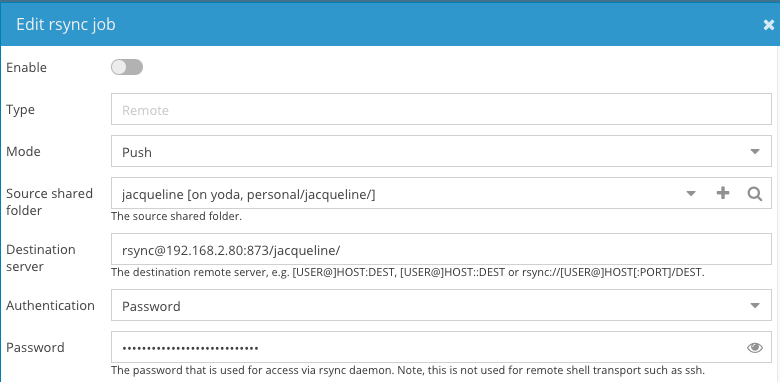 It is all rather frustrating as the error messages are not at all helpful. Does anyone have any experience with rsync to a QNAP?
Thanks, David