Hello,
I got a knot in my head - I'd like to run Nextcloud as a docker with using DuckDNS, so in a first step I try to install nginx with this guide: Nginx Proxy Manager
I have OMV-webGUI set to port 181.
After creating yml file and starting it up I get error:
Checking <OMV-IP>:181 --> I get the expected UI
Checking <OMV-IP>:80 --> I get this: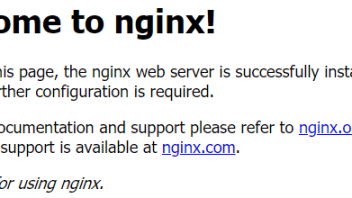 Found Port 80 in /etc/nginx/sites-available/default so renamed it to default.bak and reloaded & restarted nginx service. No change.
Checked /etc/nginx/sites-available/openmediavault-webgui port in use is 181 - as expected by the setting.
That describes the knot, I have assumed, changing the webgui port of OMV releases port 80 (and 443) for ngnix, which it doesn't.
I might got a basic understanding problem, any explanation is welcome.
Thanks guys.