I notice in OMV6 that if you have a huge amount of disk, this do not appear in
Storage->S.M.A.R.T.->Scheduled Tasks to select it for test.
works for me on a NAS with 5 disk, do not work on a NAS with 14 Disk.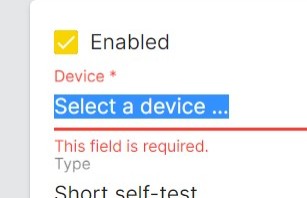 my 14 disk: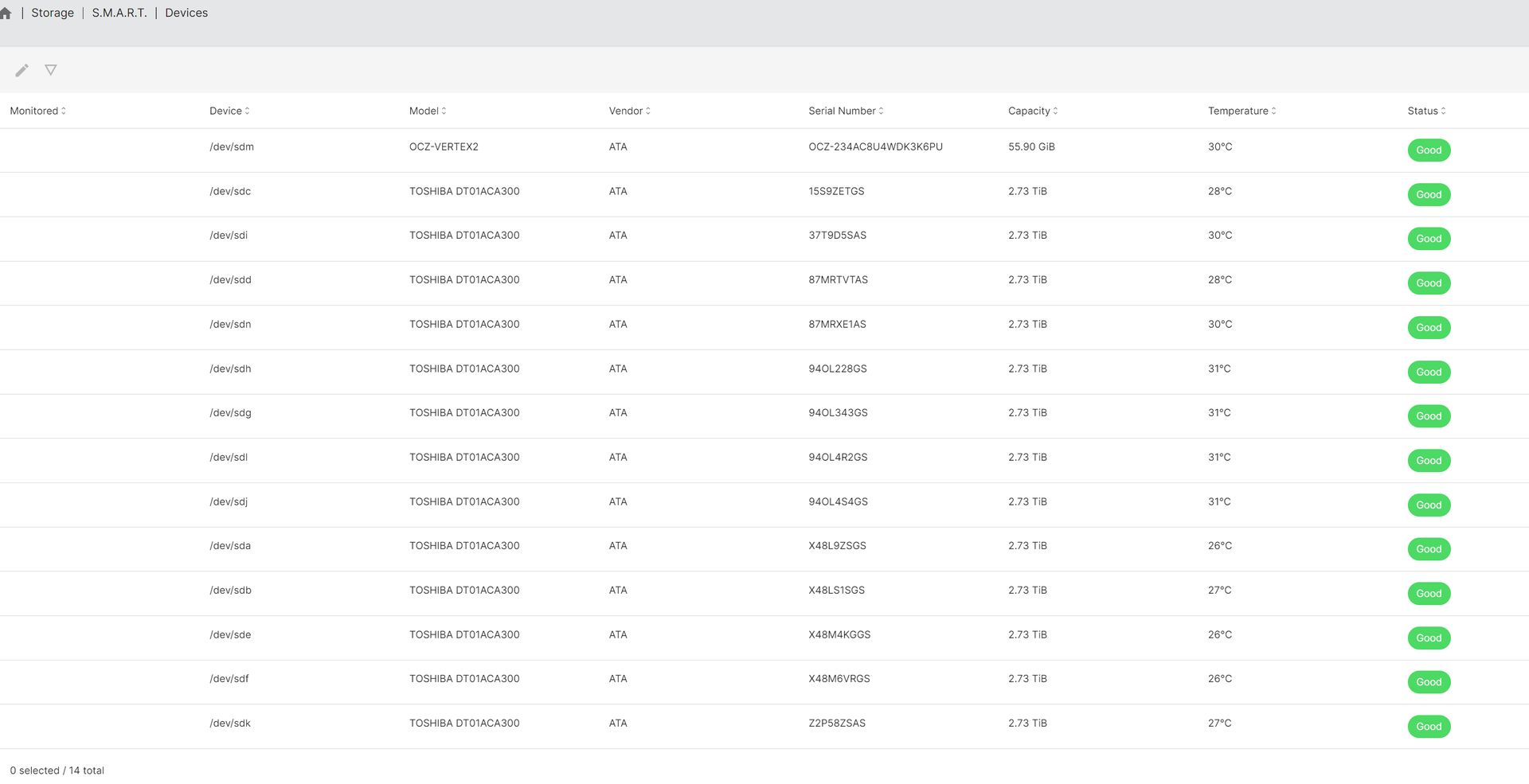 as you can see Disk-> SMART show disk and good state, but i can't add to run schedule test because i can't select it on drop menu.