Hi. How are they? I hope you are very well. I have reinstalled OMV 5 on raspbian on a raspberry pi 4 to be able to do a hybrid boot between an sd and an ssd. Everything works perfect. I can mount file systems, create shared folders, enable samba, etc, etc.
But I can't change any network settings. I need to configure a static ip and it won't let me.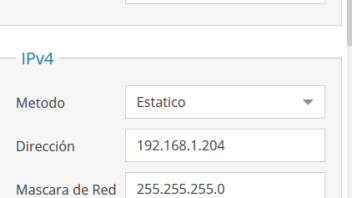 These are the messages that I get.