Hoping someone has an idea. When I enable then apply PhotoPrisim, OMV is unable to apply changes and I get the following error...
I have rebuilt the OS storage from scratch and still same issue. I assume the drive is the problem, though I don't know exactly what. File format is BTRFS and encrypted using LUKS.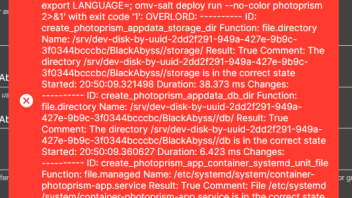 thanks in advanced if anyone can help.