Hi Everyone!
I had a running OMV installation for years. Then one day an update destroyed the GUI and despite various attempts I could not make it work again. So I basically gave up on that. Luckily all I needed were the shares via Samba and that worked. But the installation became old, I couldn't create any new users, etc. So I decided to setup the server completely new.
Took me a long time until last week I finally took the time, killed the old server (probably something like OMV 3 or something, I can't remember). Now I installed OMV6 and it is up and running, I can access it via the web interface (yeah!), but now I am running into another problem:
The server just doesn't show up in Windows 11 under Network. I created a share, but nothing.
First I thought it might be a Windows thing, but now I think it might actually be some issue on OMV side.
When I try to access via the local IP address, I get this: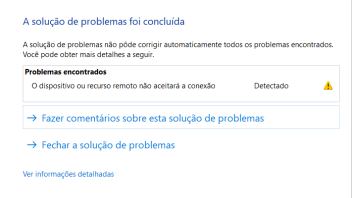 Which translates to "The remote device or resource does not accept the connection." So it seems like OMV doesn't allow the connection.
I would expect for the Server to show up in the network devices of the explorer, but it doesn't. And when I try to access via the local IP (\\192.168.0.250) it gives me this error message.
Any ideas? Did I do something wrong during the setup process? Because the server connects, but not in Windows 11 Explorer, just via the browser.
My computer and the OMV server are both in the same workgroup.