2016.11.09 actualization: please read this post first before to install: Error trying to install ZFS-Plugin
2018.09.08 actualization: Good video of HOW to Install from @Technodadlife.
2023.04.01 actualization: from a @ShamusLit :RE: How do I get ZFS in OMV?
2023.09.01 actualization: Always install kernell-plugin & PROXMOX KERNEL, prior to install ZFS-plugin.
Well This post is intendent to show how to start to work with ZFS & ZFS Plugin in OMV, Is usefull for beginers & Users that come from BSD ( FreeNAs & Nas4Free) World to understand certain diferrences between ZFS and ZFS on Linux.
Some usefull links:
Issues in ZFS-Plugins: https://github.com/OpenMediaVa…openmediavault-zfs/issues
Name conventions when creating pools: http://zfsonlinux.org/faq.html…uldIUseWhenCreatingMyPool
ZFS-HandBook: http://www.allanjude.com/zfs_handbook/zfs-zpool.html
Info About Performance: http://open-zfs.org/wiki/Performance_tuning
Article about ZED: http://louwrentius.com/category/zfs.html
Requeriments:
To Use ZFS you need at least OMV 1.12 & OMV_Extras 1.10
If you have an updated OMV, go to step 2
1 -
If start from actual OMV.ISO: http://www.openmediavault.org/download.html
your first screen is:

So you nee to update to letas version and install all updates:


Finally you can have OMV 1.12 or up: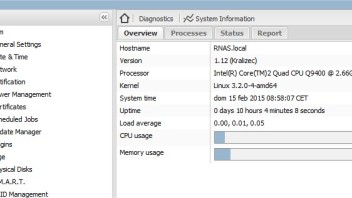 Now you nee to install OMV-Extras: OMV-Extras.org Plugin
once done you have OMV-Extras 1.10 or up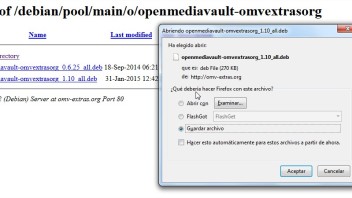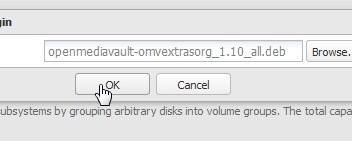 2 -
Now you are ready to instal ZFS-Plugin.
Select ZFS Testing Repo: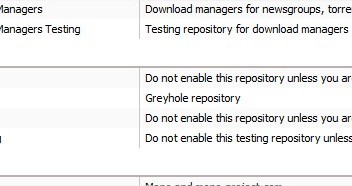 Update system:

Install ZFS (0.6.3.6 when writting this guide):